We breed 100% European Maine Coon kittens, paying close attention to Pedigrees, health history and genetics.
Sassy Koonz is a very small Maine Coon cattery located in Jacksonville, Florida. With only a few breeding cats, and a limited number of Maine Coon kittens, we are able to produce healthy, well socialized beautiful cats for you to enjoy as part of your family.
Deciding to adopt a Maine Coon Kitten is an exciting time! Not only for you but for everyone at Sassy Koonz.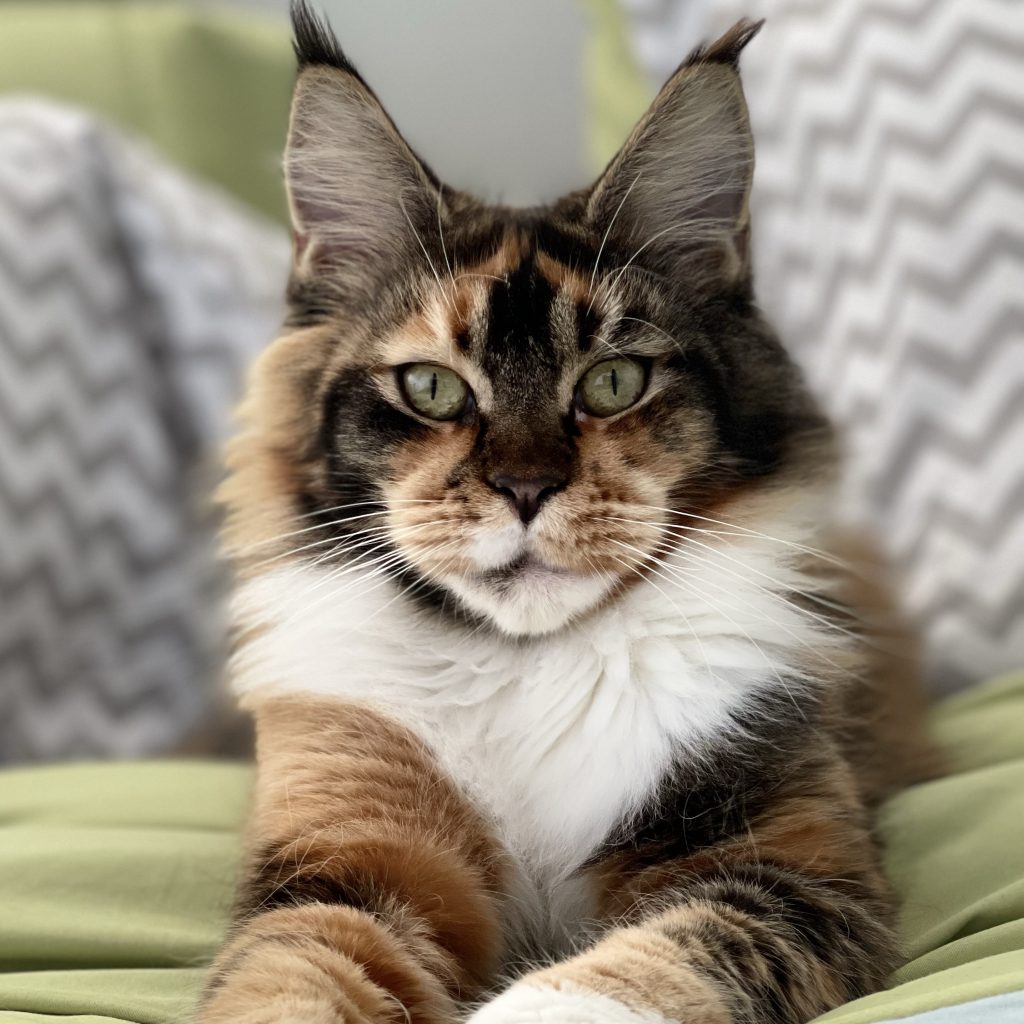 Maine Coon Kittens for Sale
Sassy Koonz is a TICA registered Maine Coon Breeder that has been offering healthy and confident Maine Coon kittens for since 2017. Our number on priority is for you to receive the highest quality Maine Coon kitten. When you choose Sassy Koonz as your choice, you'll enjoy a personalized experience from the moment you adopt your new kitten until the minute it reaches your arms.
The "behind-the-scenes" process is what's most important to the health and well-being of your Maine Coon kitten. The choices that your breeder makes before producing a kitten, as well as after the kitten is born will make a huge difference. We make sure that your experience during the Maine Coon adoption process is memorable, before and after the kitten goes home.
View our Maine Coon Kittens for Sale and put your trust in Sassy Koonz.
---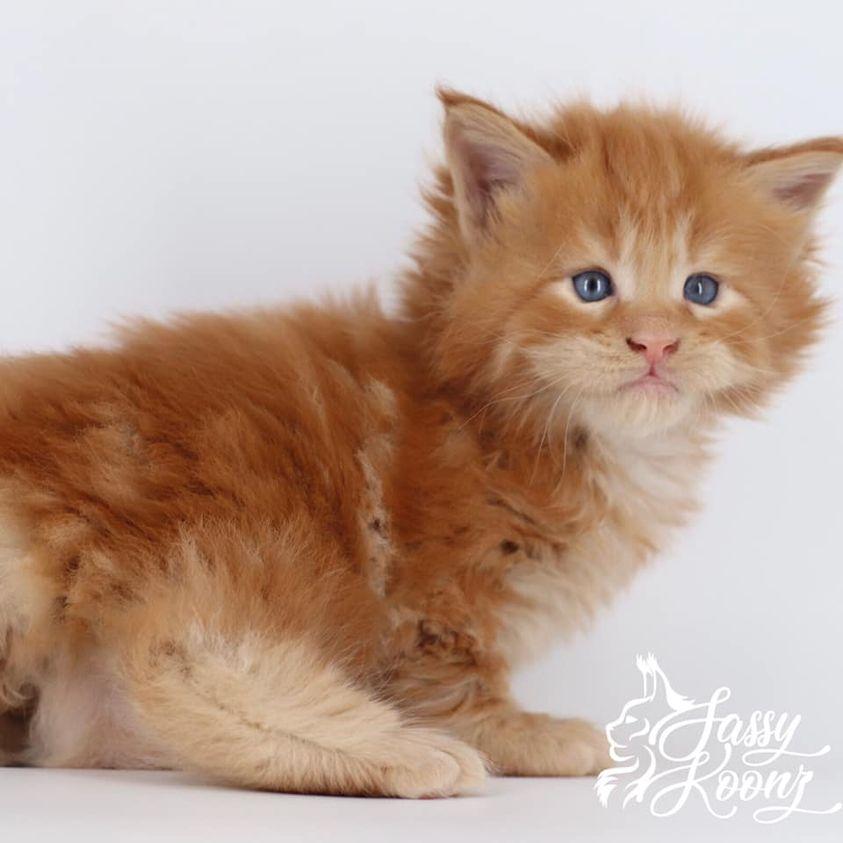 We're proud to be one of the most trustworthy and ethical Maine Coon breeders in the United States. Don't just take our word for it!
Maine Coon Kitten Breeder
Sassy Koonz is a Maine Coon Breeder located in Jacksonville, Florida. Perhaps you landed here by searching for "Maine Coon Breeders near me". Don't let the location of the cattery discourage you. Our Maine Coon Kittens have traveled to new homes in places such as Texas, Colorado, California, Georgia, Oregon, and Tennesee.
There are several other registered Maine Coon breeders that we can recommend if you don't see a kitten that you love from our cattery. Just send us a message and we'll point you in the direction of a reputable cattery that we know and trust.
Sassy Koonz is a small, home-based hobby breeder. Every cat that is used in the breeding program is carefully selected through a meticulous process that includes genetic and DNA health screening, as well as many other variables.
---
How Much Are Maine Coon Kittens?
There are many breeders who have Maine Coon Kittens for sale. The price that you'll pay varies depending on the breeder. Some Maine Coon Breeders choose to price their kittens so that they're more affordable for pet owners. Others charge based on color and/or gender. Others will base their adoption fees on quality, pedigrees, and health.
The average Maine Coon kitten will run between $3,000 – $4,500.00. Before deciding on any kitten, be sure to do your research on the breeder first. Learn what to look for in a reputable breeder and make your decision from there.
You can review our Maine Coon adoption process and check our pricing to see if it's in your budget. We take great pride in the quality of our kittens, the selection process, our impeccable cattery maintenance, and the health guarantee that we offer to new owners.
Are Maine Coon Cats Good Pets?
Maine Coons are very affectionate cats. They love to be around and spend time with their owners. These gentle giants get along with people, other cats, and dogs. The very passive and paid-back temperament of a Maine Coon makes them one of the best pets any one could ever own,
Pictures of Maine Coon Kittens
There's nothing cuter than a Maine Coon Kitten. They might just be the cutest animal to grace planet Earth.
Capturing Maine Coon Kittens through the lens of my camera has become one of my favorite parts of being a Maine Coon breeder. The different phases of development that they go through while they're here with me is fascinating to watch. I try to capture each stage through the pictures of my Maine Coon Kittens.
View the Entire Photo Library of Sassy Koonz Maine Coon Kittens
American vs. European Maine Coon
There's just something about the look of the European bloodlines that we can't resist. For that reason, we've chosen to bring that look to the United States.
European Maine Coons have a slightly different appearance than your American style. The wild and feral expression is what captures your attention first. They have high prominent cheekbones and a strong square muzzle. Their ears are tall with amazing ear tufts. Characterized by long beautiful fluffy tails, the European Maine Coons are sure to please any enthusiast.
Not only are they appealing to the eyes, they're also strong and sturdy cats, with long large bodies and calm temperaments. They're highly social, both with family members and each other.
For this reason, it's always a good idea to have two Coonies instead of just one. They can keep each other company when their Guardians aren't around.
History of the Maine Coon Cat
Maine Coons are the oldest natural cat breed in North America. They are also one of the biggest breeds of domestic cats. It is native to Maine and is the official state cat. Because of this, surely there is plenty to learn about these cool cats!
According to experts, these cats grew thick, long hair through natural adaptation. The same is true of their larger size (compared to other domestic breeds). They are quite different than other domestic breeds because they love water and have more dog-like intelligence.
Maine Coon cats don't meow, but chirp instead. Maine coons have wonderful characteristics and are a wonderful addition to any family.
These unique cats have been called many names over the years, including Coon Cat, Maine Cat, Maine Shag, American Longhair, American Coon Cat, Snowshoe Cat, and American Forest Cat. They are most commonly known as the Maine Coon.
There are many different legends about where the Maine Coon originated from. This makes it tricky to truly track down their real origins. This is likely due to the uniqueness of the cat. Plus, they have been around for a fairly long time. View over 80 Maine Coon colors and patterns and decide which is your favorite.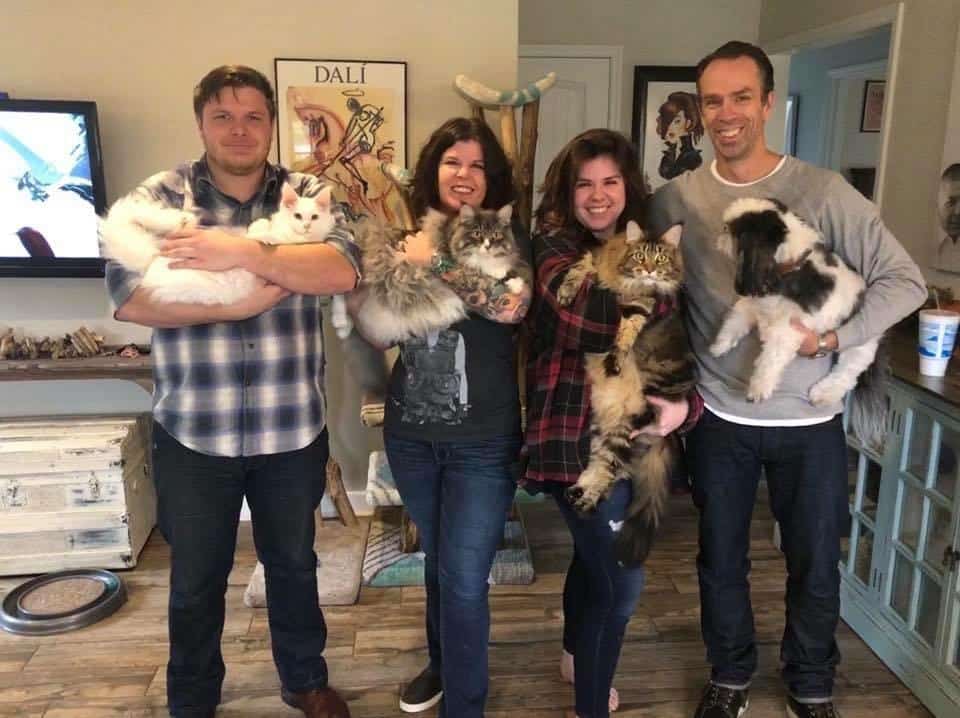 Purebred Maine Coon Cat for Sale
If you're looking for a Maine Coon cat for sale, then Sassy Koonz is your best choice. We've been an established small cattery since 2017. We produce healthy strong and beautiful Maine Coon kittens.
Our Maine Coon cattery consists of just a few adult breeding cats, and three of our own amazing Maine Coon pets (Finlay, Biggie, and Omega). We admire each and every one of our Maine Coons.
All of our Maine Coon kittens are raised underfoot with the highest quality of life, socialization, and care. The sassy babies are born and raised in our beautiful kitten nursery where they stay with their mothers until they go home.
Socialized with adults, our pets (including a dog), yound adults and toddlers, our kittens get a great start in life. Everyone in our family plays a role in the love and nurturing of our Maine Coon Cats and Kittens! I'm very fortunate to have an entire family of cat lovers. Maine Coon cats make such awesome family pets.
Healthy Maine Coon Kittens is Our Number One Goal
It is our passion to love and raise Maine Coon kittens for the first 12 weeks of their life so that you can love them for the rest of their life. Read more about our goals as a Maine Coon breeder.
Our reputation as a health-conscious Maine Coon breeder is what's most important to us. While we can't predict what will happen to any kitten or cat in the future, we stand behind our kittens 100% with our Five Year Health Guarantee.
Health, temperament and type is what's most important when breeding Maine Coon kittens. While DNA tests are an absolute must, they're certainly not the only factor in determining healthy offspring. Sometimes it takes several years to know what our offspring will produce. We keep up with our offspring throughout their lives,to ensure that our adults are giving us the results we want. We are very lucky so far to have no major health issues in any of our kittens.