Laguna Leo Natalie is a gorgeous red tabby white female Maine Coon. Her coat is so clean and classic. Her profile is an excellent example of what a Maine Coon head should look like. She has an exquisite exotic look that makes lovers of redheads fall to their knees!
Origin: Labinsk, Russia
Gender: Female
DOB: March 5, 2019
Color: (d 09) Red Classic Tabby White (Bi Color)
Laguna Leo Natalie's Parents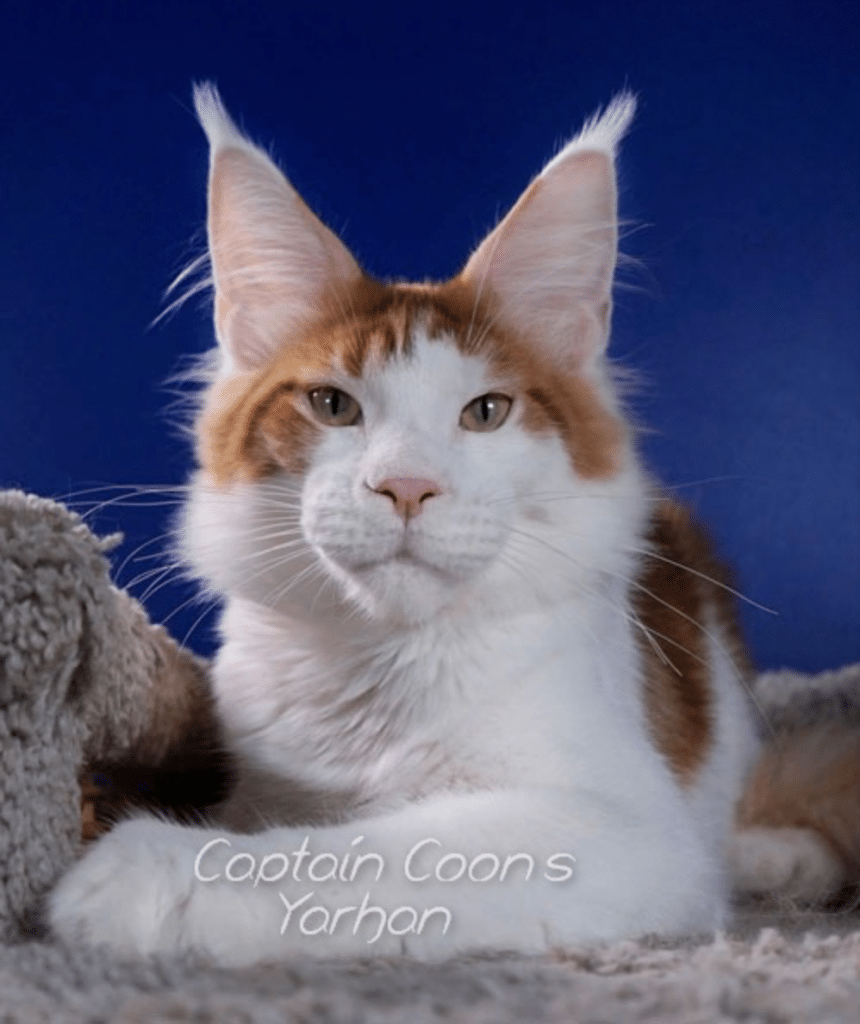 Review the Maine Coon Kitten Adoption Process and Become an Approved Guardian today if you're interested Natalie and her kittens in the following colors: [Refer to the Maine Coon Colors and Patterns Guide]:
If you'd like to review the process of how Natalie was chosen for the Sassy Koonz breeding program, read this article.
Natalie's Kittens