Big Hannibal Tiffany is exotic, sultry and has a super excited and extra affectionate temperament. Want to talk about a beautiful fur coat on a Maine Coon? This one has everything you could possibly want! A less common Mackeral tabby pattern, high brush tips on her ears, an extra-long fluffy tail, and a silver mane to die for!
Pedigree Name: Big Hannibal Tiffany
Origin: Hamburg, Germany
Gender: Female
DOB: March 19, 2018
Color: (ns 23) Black Silver Mackerel Tabby
---
1 Year 7 Months Old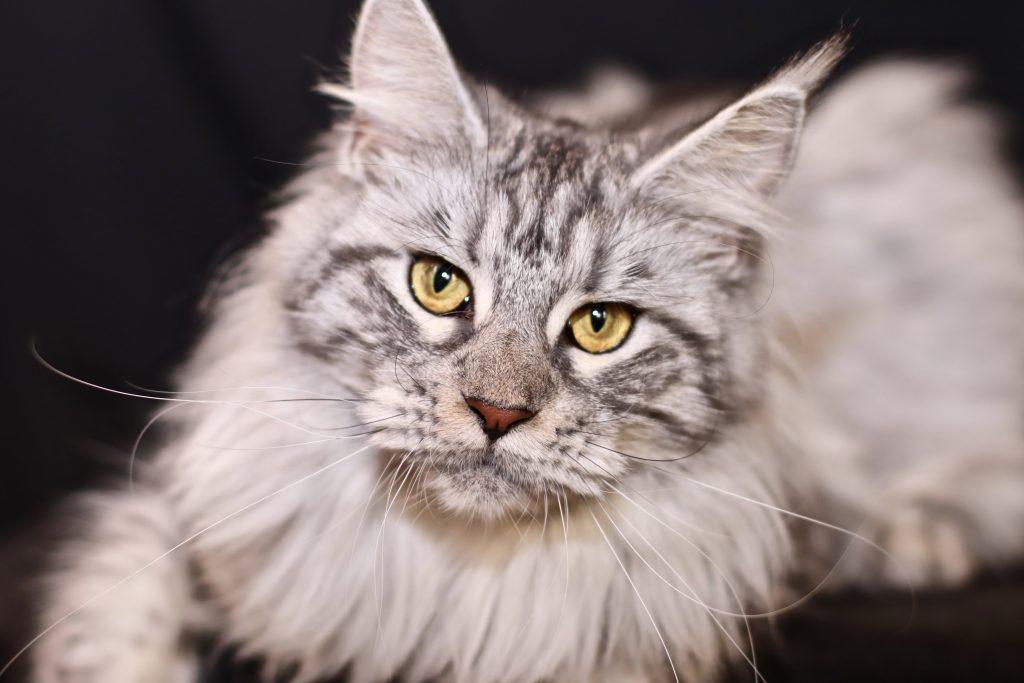 ---
10 Months Old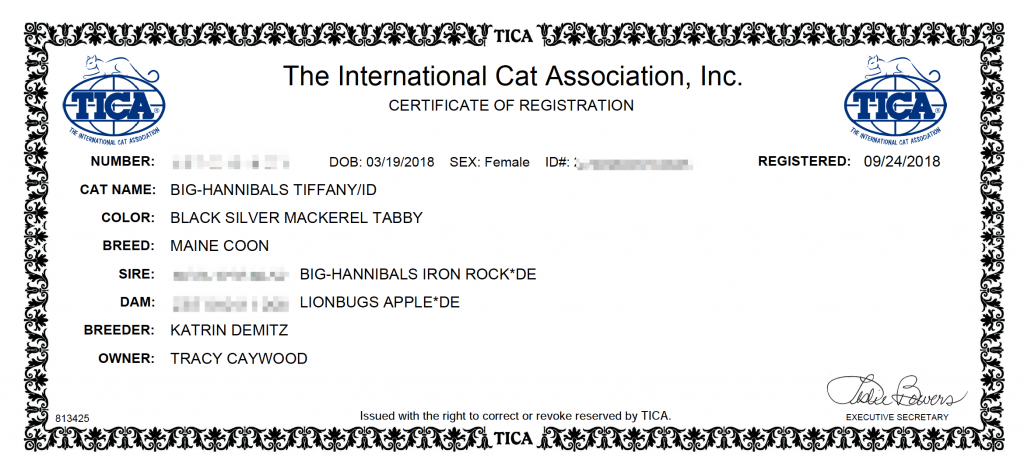 Big Hannibal Tiffany's Parents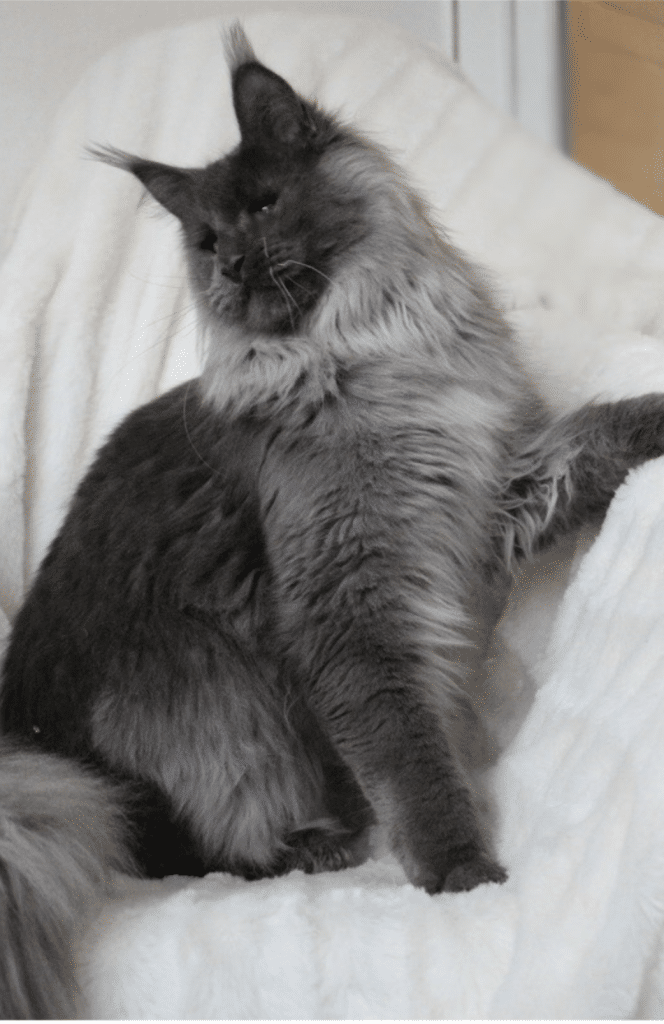 Review the Maine Coon Kitten Adoption Process and Become an Approved Guardian today if you're interested in Tiffany and her kittens in the following colors [Refer to the Maine Coon Colors and Patterns Guide]:
Tiffany's Kittens
Are you interested in seeing the other Queens that get the Royal Treatment at Sassy Koonz Maine Coon Cattery?